CIMC group finalized acquisition of Germany Ziegler Group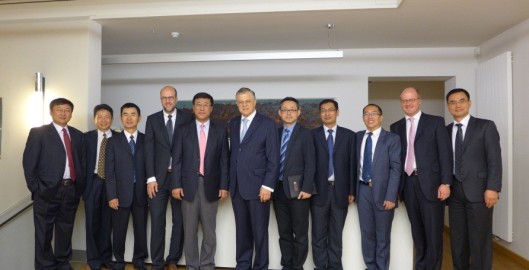 On 7th November 2013, CIMC Group signed the Assets Purchasing Agreement in Dresden, Germany for acquisition of German company Albert Ziegler GmbH & Co KG. By 55 million euros (actual pay will based on the adjustment cash, debt and inventory changes), CIMC took the ownership its headquarters in Gingen, Germany and the 9 subsidiaries in Germany and overseas.
The delegates who attended to the contract signature ceremony include Mr. Li Yinhui (vice president of CIMC), Mr. Qin gang( Director of CIMC strategic and development department), Mr. Zheng Zuhua (General Manager of CIMC-Tianda), and Mr. Wu Sanqiang (investment director of CIMC strategic development department), as well as other delegates from CIMC.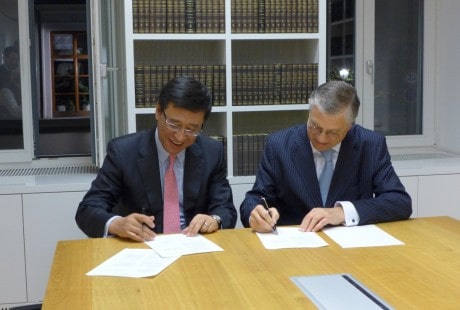 Ziegler customize fire truck, and provide full range of firefighting products including accessories, specialized pump, fire extinguishing system and all kinds of fire fighting vehicles. Ziegler totally has 7 production bases (included headquarter in Gingen), which are located in Rendsburg and Muhlau in Germany, Winschoten and Leeuwarden in Netherland, Zagreb in Croatia, Jakarta in indonesia and other countries and regions. This acquisition allows CIMC officially entered the high-end fire truck manufacturing field, and will enrich the categories of CIMC special vehicle, which is in line with the extension strategic of CIMC professional vehicle industry. Besides, the acquisition will complement existing airport business products, and enhance the overall competitiveness of the airport business. Moreover it will become an important foundation for future development of CIMC urbanization industry.