Germany Ziegler project completed the handover ceremony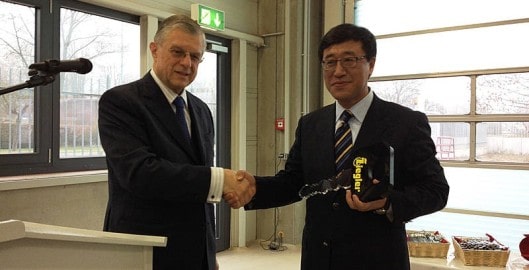 Following the Asset Purchase Agreement signed on November 7th, CIMC finally signed the Handover Confirmation with Ziegler's bankruptcy administrator Dr. Kubler at Ziegler headquarter in Giengen on December 13th. From this moment Albert Ziegler GmbH, fully-owned subsidiary of CIMC, has successfully completed acquisition of Albert Ziegler GmbH's &Co.KG, the German fire truck and rescue vehicles manufacturer with 120 years history. Since this moment, the acquisition of project has entered to new stage of management integration.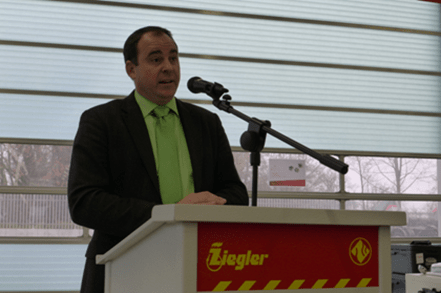 After the signature, a key handover ceremony was held. Guests including Mayor of Giengen city and representatives from city councils attended the ceremony together with delegates from CIMC Group, CIMC-TianDa, and all employees at Ziegler headquarter. The mayor of Giengen delivered a speech by hoping Ziegler have a better development in the future and create more job opportunities for local.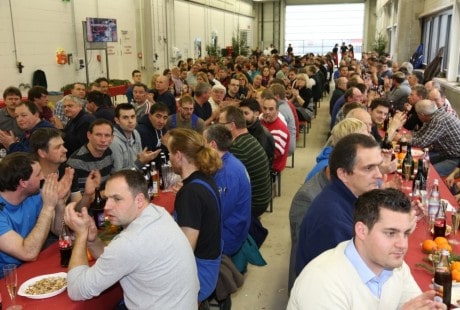 CIMC Vice-President Li Yinhui also given speech on behalf of CIMC afterwards, and he said: "Ziegler officially becomes a member of CIMC big family since now, and CIMC will respect the Ziegler history and treasure the value of staffs. With the completion of the transaction, Ziegler will open a new page on development. CIMC will assume its responsibility, and work together with Ziegler colleagues to achieve a better development in future. We will try our best to bring a more wonderful life for all staffs." A warm applause from All Ziegler follows which shows their confident and expectation on Ziegler's future.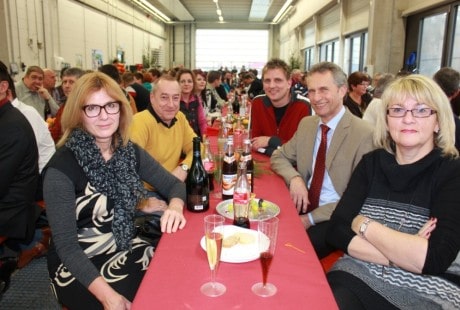 Representatives from CIMC Group and CIMC-Tianda also attended to the ceremony.